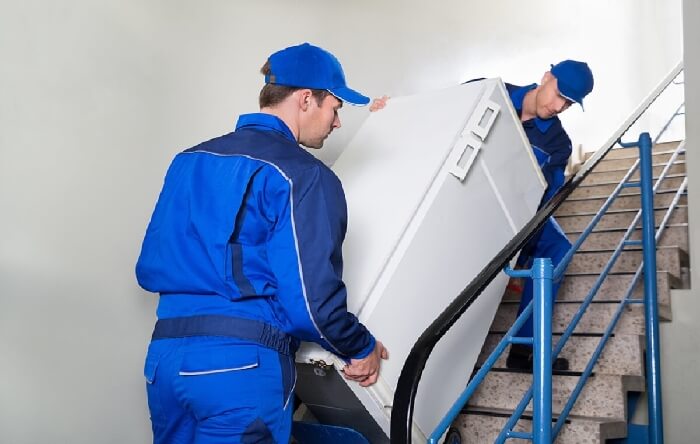 Whether it's delivery or disposal, we provide Adelaide's best fridge removals services. We have extensive electronics industry experience and can safely and affordably handle your electronics. We have trucks that are ideal for quickly loading your refrigerator. Therefore, whether a refrigerator has one door or two, we are equipped to handle it.
We know that it is much simpler to dump the refrigerator, but there are many more considerations because it contains chemicals that can be dangerous if improperly disposed of. The fridge can now be disposed of after the chemicals have been taken out. Metals, plastic, and glass are just a few of the components of the refrigerator that are easily recyclable. To contribute to a healthy environment, we recycle these components. Many types of services in needed while moving a refrigerator, and we provide all those types of services. That's why we are considered the best fridge removalists in Adelaide.
1. Fast Moving Services
When it comes to moving the refrigerator, people generally prioritize safety and quick delivery. At our company, we understand that a quick delivery service is essential to ensure customer satisfaction and encourage the repeated hiring of our fridge removals Adelaide team. However, we never compromise on the safety of your refrigerator during the move, and we make it our top priority.
2. Payment Facilities Services
We present several payment options; you can use cash, internet banking, a debit card, a credit card, a cheque, or anything else to pay us. We have allowed you to make payments without cash if you prefer. For the same comfort to our clients, we provide all types of payment facilities. We don't want our clients to take any frustration either on them.
3. Loading And Unloading Services
Loading and unloading are significant problems when transporting goods. In the vast majority of circumstances, the objects were broken. There should be more people helping to load and unload things because there is a higher chance that something will get damaged. As a result, we use more men to load and unload the goods, and we make every effort to ensure that they get to our customers safely. But when you work with our company, you'll get all these services for no extra charge and total protection for your possessions and our movers will also help you in packing and unpacking of items.
4. Warehousing Facilities
Among the many uses for warehouses are storing goods and their distribution to customers and retailers. Warehouses are frequently used in supply chain management because they offer storage. We offer this service because, occasionally, customers may experience an emergency and want to keep the product with us; in essence, we offer these services in that situation. Because other agencies didn't provide these services, their clients were unhappy, which is something we don't encourage. That is why we are deemed as the best fridge removals Adelaide.
5. Long Distances Moving Services
If your destination to deliver the fridge is out of the way, don't worry; we are here for well-planned and executed fridge removal services in Adelaide. From the initial phone call to moving day, we carefully consider every tiny detail. Every one of our clients is a VIP to us, so our main objective is to provide excellent, stress-free service at a reasonable price. Our fridge removals Adelaide team will handle your belongings with the same care as their own. Even more, preparation is needed when moving items locally than when moving them out of state. Both federal laws and the laws of each state we pass through while traveling will be our responsibility. The weather, time zone changes, and other factors can make it difficult to calculate travel times but don't worry, and we are here; we provide secure and fast services to our clients.
Contact Adelaide Movers Packers for a complete packing and moving services in Adelaide. Call us on 1800 865 005 right away or you can also send a mail at info@adelaidemoverspackers.com.au.